I dreamed of being a songwriter when I was a teenager. It wasn't so much that I longed to be rich or famous. I just wanted to change the world.
The song in my imagination had a beat and lyrics that would make it all better, for everybody, all the time. I even wrote a song about changing the world by writing a song. And now it sits in a scrapbook, yellowed tape on the corners, a white and purple mimeographed testament to my heartfelt, albeit naïve, aspirations. Like many near-adults, my belief in my superpowers lived outside of the realities of how life happens for most of us.
But I still believe in changing the world.
Most of us will never have access to the more well-known world changing platforms. The pulpits afforded to politicians, Nobel prize winners and movies stars are few and far between. And besides, that's just not my style.
I have deep respect for service professionals, police, teachers, social workers, soldiers, clergy. Their calling is world changing, touching lives each and every day. But that's not me either. It's not most of us.
But we still can change the world.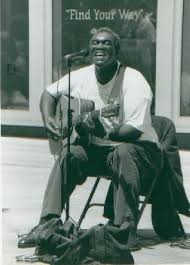 A favorite world-changing success story is that of Roger Ridley. Talented, soulful and with an infectious musical spirit, Roger was a street musician in Santa Monica, California. One day by chance, he caught the attention of Mark Johnson, founder of a then-fledging group, Playing for Change. Roger deeply inspired Mark who produced a massively viral rendition of Stand by Me featuring Roger and a remarkable group of world musicians. From there, an international organization was born which led to a foundation that brings musical education to children all over the world.
Busking in a folding chair on the Third Street Promenade in Santa Monica, Roger changed the world for every person who passed by and heard his tunes. But who could have imagined the magnitude of his change, that his music would have some day bring children across the globe an unimagined opportunity to develop their musical talent? And, in turn, also change the world.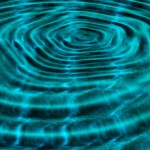 I believe we are all change waiting to happen. We may not see it coming, and we may never know. Like pebbles in a pond, our actions go out in ever expanding circles affecting who knows what and who knows how.
When we smile at a stranger, thank the lady in the toll booth, pause to let someone cross the road, the world changes a little. We will probably never know what happens next when the stranger moves on or the light changes, but no doubt there are times when the small act becomes a profound difference. Kindness matters; it can change the world.
And so most of us will live in relative obscurity. We may never have a Wikipedia page, inspire fashion or have our likeness cast in bronze. But every day always our actions are a link in a chain of change. We may never know what, or when, or who or how, but each of us is a world changer.